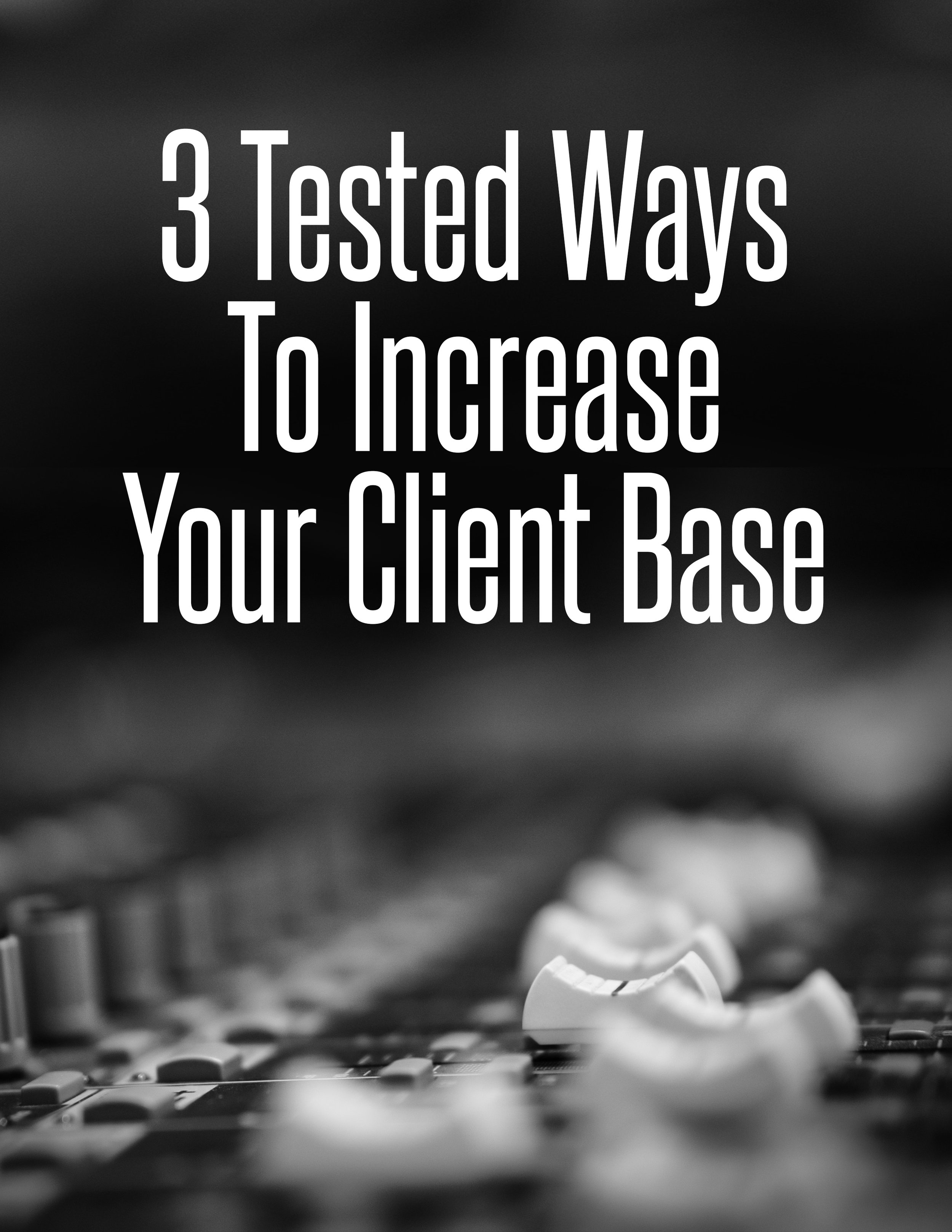 - Are you a home studio owner or professional audio engineer who is struggling to find clients?
- Do you want to build relationships and find more artists to work with?
- Are you struggling what to say or write to bands to make them come back to you?
Today I wanted to share some great tips that have worked for me when it comes to finding clients and work, in the real world (as in, not online).
Building Relationships
If you are looking to increase your client base to your home studio or recording studio, the old, tested way of going out to see bands does still work.
I have done it and it was really beneficial for me when I first moved to London. It helped me grow my network of musicians I knew as well as giving me further opportunities in bigger studios.
Much of finding clients is down to building relationships and this takes time. I don't think you can expect to go down to the pub, see a band, talk to them and get paid the next day.
It might take a few gigs and for you to talk to them after each gig, but that's how you build great relationships that can turn in to clients.
This is my experience, at least.
So be patient and start build relationships.
The great thing that starts to happen over time is that the word will spread and people will start recommending you for other gigs. This is the best, and easiest way of getting new clients.
Also, clients doesn't always have to be bands or artists but it can also be labels, managers or other people in the industry. Start connecting and talking with them too!
Shadowing
If you are more interested in finding a studio to work in or start doing live sound, one of the best ways to go about it is to shadow someone.
If you get a chance to talk to the FOH guy after a gig, or you either know someone who works in a studio or have their email address, ask if you can shadow them.
Shadowing someone is a great way of getting your foot in the door. If you shadow someone enough times you could be the one covering him or her if he or she is sick or can't make it. And you are in!
Patience is really important here because it might take longer than you want, but it's worth it.
What's also very important when building your client base is that you don't want to walk up to someone and just talk about yourself.
Instead, ask questions about them and their music, learn what their dreams are and how you can help them achieve those (either by recording them or mixing their music).
Hope this helps and let me know in the comments what you think and if you have any questions!