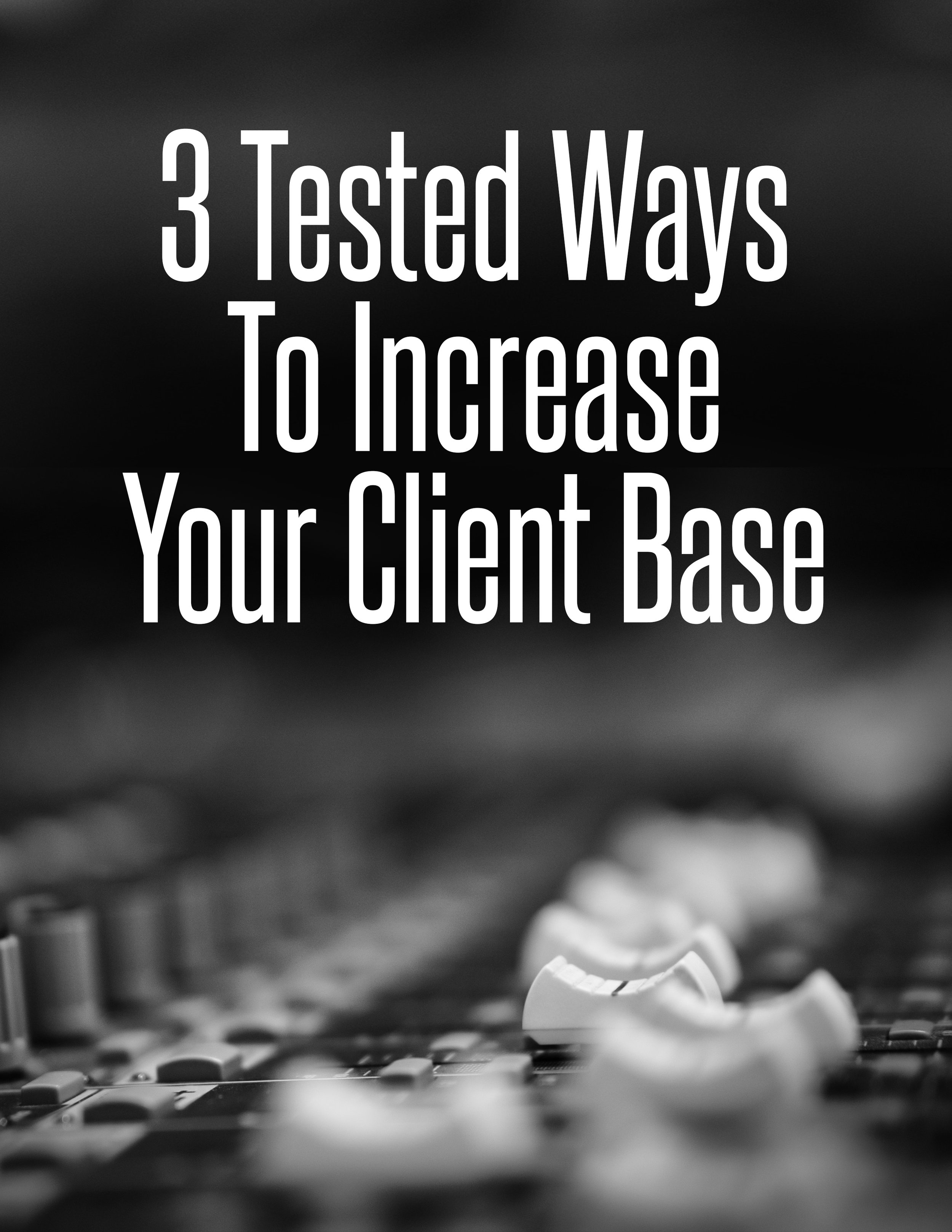 - Are you a home studio owner or professional audio engineer who is struggling to find clients?
- Do you want to build relationships and find more artists to work with?
- Are you struggling what to say or write to bands to make them come back to you?
I recently got my first full-length sync/library album signed by my first publisher and even though the road was longer than I would have hoped, due to them being very busy (which is a good thing I hope), I'm very pleased with the outcome and I can't wait to see it getting some great placements.
I know many of you are interested in this, and probably write some kick-ass music that would be great for library/sync purposes. Therefore, I thought I could be helpful if I shared how I did it and what I would do differently next time.
First step, Build A Library (I.e., make music)
The first thing you got to do is to write some killer music that fits within the same theme. It doesn't have to be complicated, it can be everything from Funky Grooves to Scary Synths and something that you could see work as "background" music.
How many tracks?
Initially, when I started out pitching, I was pitching a small set of some awesome acoustic songs, but I ended up signing a kick-ass action rock album instead.
How did that happen?
As I said, I was pitching a small EP of acoustic tracks, done with a private link to a Soundcloud playlist, but in that playlist I had also put a few rock tracks that I had made previously, just in case they would spark some interest.
After I got some interest from a publisher, we started talking about if I had a plan going forward and if I would consider writing more.
That's when I realised I needed to follow Dan Graham's advice and pitch them a full-length album of 10-12 songs, instead of as small set of acoustic songs, and the Kick Ass Action Rock was born.
Even though it worked out in the end in this case, I strongly recommend that you create a 10-12 song album before you pitch to a publisher/label. This also speeds up the process of getting the album out there quicker.
This is exactly what I will be doing going forward pitching to other labels in the future.
How do you pitch?
After you have your awesome tracks, mixed and mastered, it's time to pitch.
Now, pitching might sound like some sleaze-ball salesmen thing, but it's something you can't ignore because, without a good pitch, your music is less likely to get heard and published.
Pitching doesn't have to be hard, in fact, mine was pretty simple and followed a simple formula that I also use to land the interviews featured here on youraudiosolutions.com, and around the web.
If you want this simple formula, download the free cheat sheet below
Did you check it out?
Great!
How many publishers/labels should I pitch to?
Now, pitching to publishers and labels can be a tedious process and requires a lot of research, but don't panic if you don't hear back from them. They are probably getting bombarded with composers who want to work with them. Also, the bigger the label or publishers, the harder it is to get noticed.
However, and as in my case, I continued to do my research with finding publishers, finding their email addresses (personal email addresses are always best), looking at their previous work, which one of their composers do I like, etc.
I pitched to 12 publishers before I got one who was interested.
Yes, it was a smaller company but perfect if you are starting out and gaining experience so when you get to play with the big boys, you are ready.
Where do you find publishers?
Google is probably your best friend here.
Try to find any local companies and reach out to them via email. Do they have any events you could go to, where do they hang out?
Some of the sites have dedicated submission emails but if not, try to find their specific email addresses by using LinkedIn.
What I Would Do Differently next time?
As I said early on, for my next project I will finish one album of 10-12 awesome tracks (mixed and mastered) rather than pitching an EP's worth of tracks. This helps with speeding things up and getting the music out there quicker.
More research and find more niche publishers/labels that my music will fit in to.
Continue networking within the industry and getting to know more people.
Sharing what I learn with you!
Now, let me know if you have any questions in the comments below. Are you currently trying to find publishers? Are you working on some library music? What's your experience with pitching to publishers?