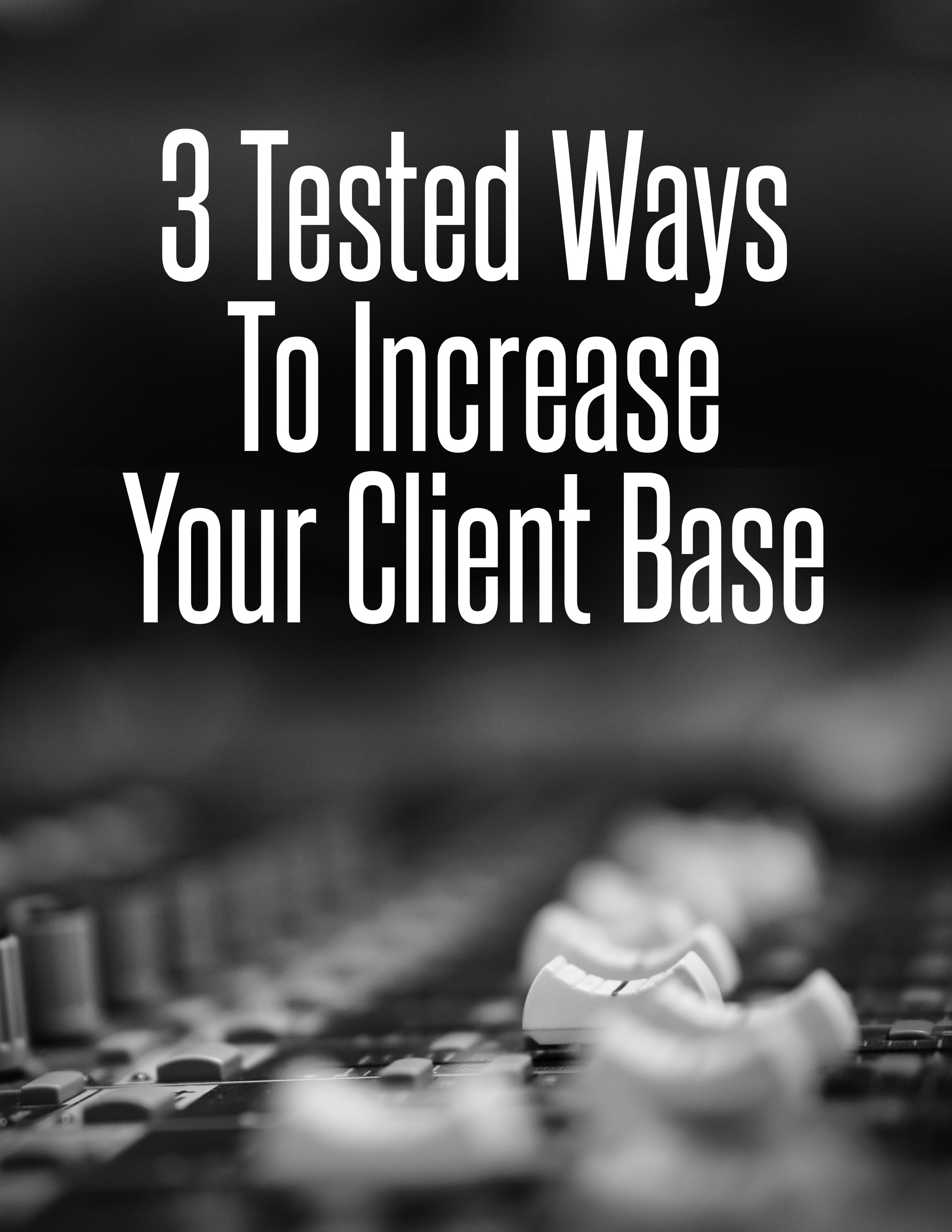 - Are you a home studio owner or professional audio engineer who is struggling to find clients?
- Do you want to build relationships and find more artists to work with?
- Are you struggling what to say or write to bands to make them come back to you?
Eric Sarafin, or Mixerman, as he is known for, is a gold and platinum award-winning record producer and mixing engineer.
Eric has worked with artists such as Ben Harper, The Pharcyde, Tone Loc, Amy Grant, and Foreigner. He is also the author of many popular books for people learning about producing, mixing and recording. For example, Zen And The Art Of Mixing - Producing and Recording. His latest book, Musicians Survival Guide To A Killer Record came out last year and is available on Amazon and Barnes & Nobles. As are his other books.
In this interview, Eric spoke about:
Starting out at Dimension Sound and being a runner at Capitol Studios.

Working at Hollywood Sound and how that led him to work with The Pharcyde

Being fearless

Pricing himself and how lower recording budgets have affected his work

What he focuses on to get him started on a new mixing session

What it means to mix aggressively

What he learned from writing his popular books such as Zen and the art of Mixing

The importance of causing a reaction for the listener or a reader, either if it's good or bad

Eric's thoughts on the value of music and if we can get value back into music
If it's worth getting signed to a label as an artist these days

Eric's opinion on analogue summing and why it can help you as a mixing engineer

How affirmation and manifestations have affected his career and life and what he says to himself to boosts his confidence
Check out the interview above and leave a comment below if you have any questions or comments on this episode!